Tyson Fury retains his WBC heavyweight title after knocking out Deontay Wilder in Las Vegas
Tyson Fury has retained his WBC heavyweight title after knocking out Deontay Wilder in the 11th round in Las Vegas. Both fighters weighed in at the heaviest of their careers ahead of their trilogy fig

Tyson Fury has retained his WBC heavyweight title after knocking out Deontay Wilder in the 11th round in Las Vegas.
Both fighters weighed in at the heaviest of their careers ahead of their trilogy fight overnight.
Earlier this week the two boxers had a slanging match at the final news conference, with Fury seizing on Wilder's list of excuses for his loss in the second fight.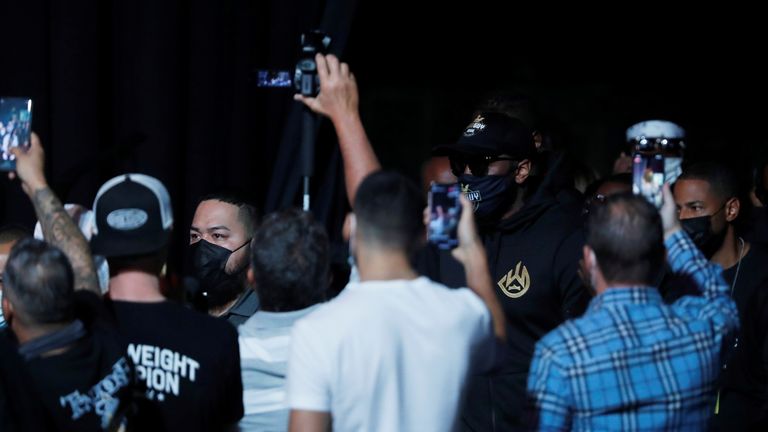 The pair's first bout in December 2018 ended in a draw after the British fighter famously rose from the canvas after seemingly being knocked-out cold.
The third fight was supposed to be held in July but was postponed after Fury tested positive for COVID-19.
Fury's superior all-round boxing skills made him most people's strong favourite, but Wilder's phenomenal one-punch power meant as long as he was still standing he had a chance.