Three killed as 15-year-old student opens fire at his school
Three students were killed and six people were wounded when a 15-year-old opened fire at his Michigan high school, US authorities say. The 15-year-old is in custody. The gunman's motive remains uncle

Three students were killed and six people were wounded when a 15-year-old opened fire at his Michigan high school, US authorities say.
The 15-year-old is in custody.
The gunman's motive remains unclear, said Oakland County Undersheriff Mike McCabe. Police at the scene recovered a handgun.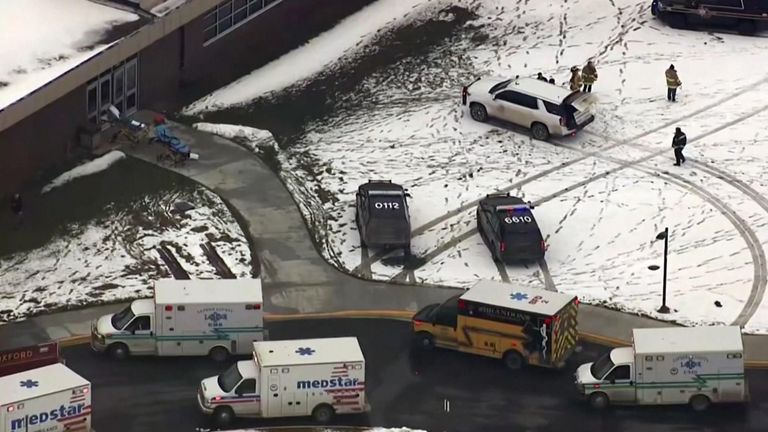 The attack took place at Oxford High School and a teacher was among those injured.