Grosjean to miss Bahrain's second race after crash
Last Updated: 30/11/20 11:07am Brazilian driver Pietro Fittipaldi will race in place of the injured Romain Grosjean for Haas in this weekend's Sakhir Grand Prix following the Frenchman's fiery acciden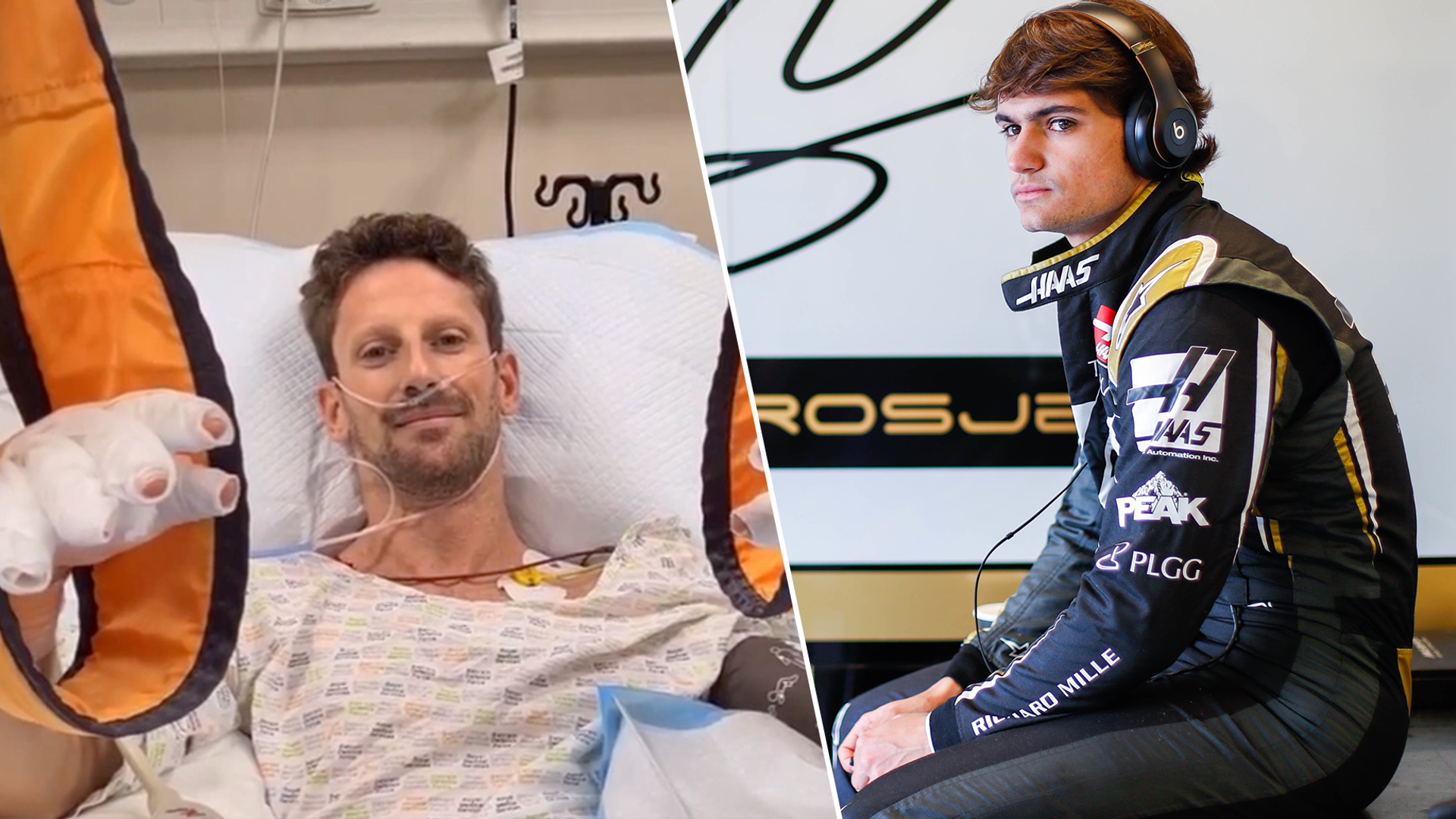 Grosjean is being treated for burns to his hands in hospital and Haas expect him to be discharged on Tuesday; Frenchman to miss this weekend's second race in Bahrain with reserve driver Pietro Fittipaldi to make F1 debut in his place
By James Galloway
Last Updated: 30/11/20 11:07am
Brazilian driver Pietro Fittipaldi will race in place of the injured Romain Grosjean for Haas in this weekend's Sakhir Grand Prix following the Frenchman's fiery accident in Sunday's race in Bahrain.
Grosjean is being treated for burns to his hands in hospital, although escaped more serious injury when his Haas car caught fire and split in two in a horrifying accident on the race's opening lap.
Haas said on Monday the treatment was "going well" and expected the Frenchman to be discharged on Tuesday.
Team boss Guenther Steiner visited Grosjean on Monday and the team soon confirmed that Fittipaldi would step up to a race seat this weekend.
Fittipaldi is the 24-year-old grandson of two-time F1 world champion Emerson Fittipaldi and has served as Haas' reserve driver this season. Sunday's race will be his F1 debut.
"After it was decided that the best thing for Romain was to skip at least one race, the choice to put Pietro in the car was pretty easy," said team principal Guenther Steiner.
"Pietro will drive the VF-20 and he's familiar with us having been around the team for the past two seasons as a test and reserve driver.
"It's the right thing to do and it's obviously a good opportunity for him. He's been patient and was always prepared for this opportunity - and now it has come. That's why we want him in the car and I'm sure he'll do a good job. It's very demanding being called in at the last minute, but as I said, I think it's the right thing to do for Haas F1 Team."
One more race remains in the 2020 season beyond this weekend's - the Abu Dhabi GP on December 13 - and it was already scheduled to be Grosjean's final race for the team after five seasons. Both the 34-year-old and team-mate Kevin Magnussen are being released for 2021, with F2's Mick Schumacher and Nikita Mazepin expected to replace them.
More to follow...