Football fans advised to wear masks on return to stadiums
Fans returning to English Football League grounds on Wednesday are being advised to wear masks and to maintain a safe distance when celebrating goals.With Luton, Wycombe, Shrewsbury, Charlton, Cambrid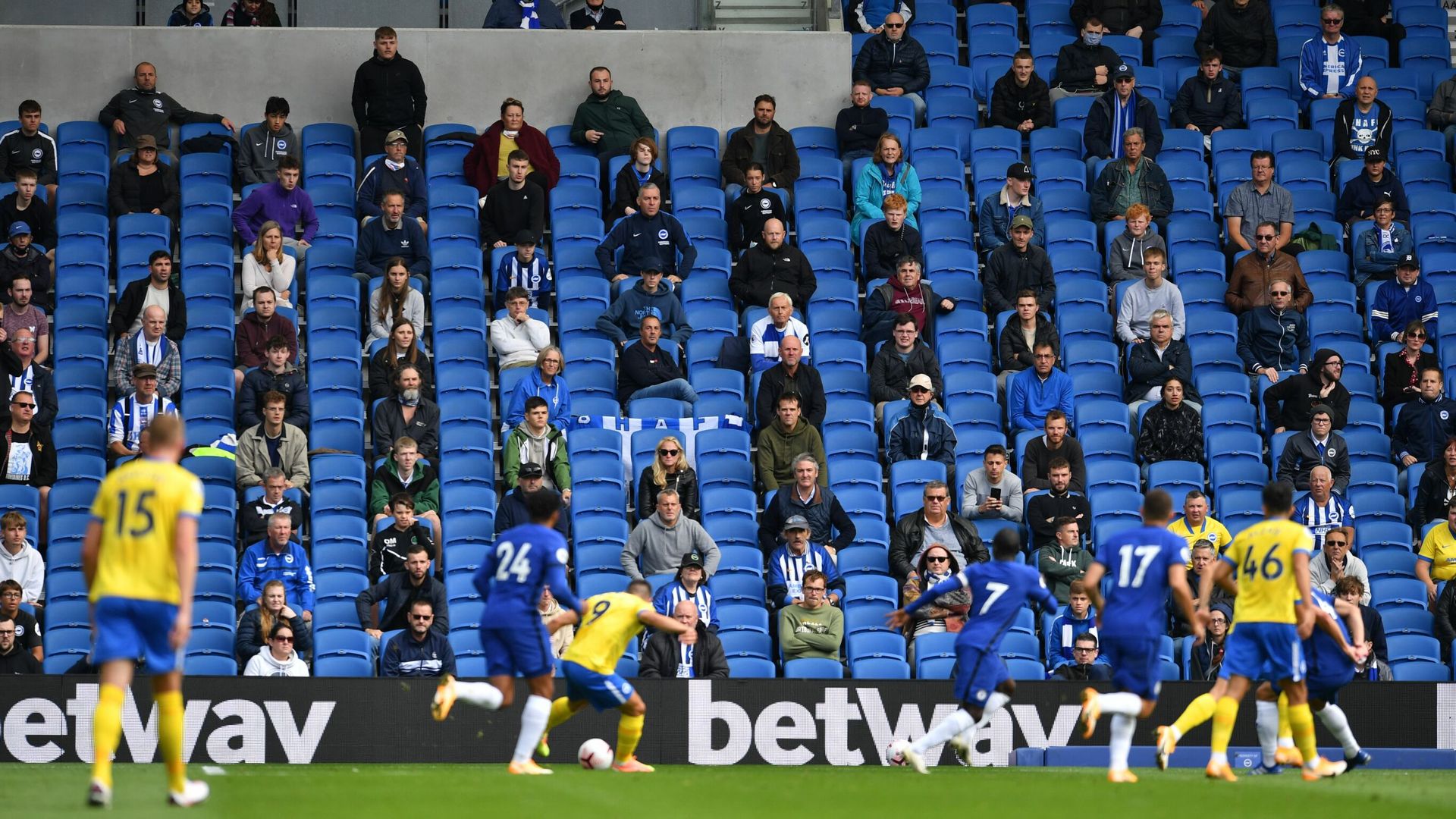 Fans returning to English Football League grounds on Wednesday are being advised to wear masks and to maintain a safe distance when celebrating goals.
With Luton, Wycombe, Shrewsbury, Charlton, Cambridge and Carlisle all preparing to play in front of crowds again the Government has published its health and safety guidance for those venues welcoming supporters back.
The government has confirmed that singing and shouting will be permitted inside stadiums but they have reminded supporters that it brings a higher risk of transmitting the coronavirus. With that in mind, they are strongly encouraging fans to wear face coverings in all outdoor settings.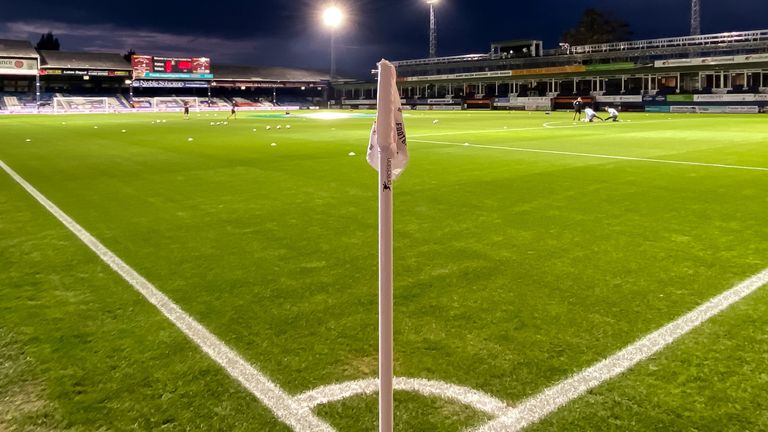 Clubs will be allowed to serve alcohol to supporters without a meal, but they will be forced to stay in concourses and must be seated if they wish to consume food and drink.
It means distanced seating may have to be installed on concourses if teams wish to serve alcohol.
The government has also confirmed that no away fans will be allowed to reduce the impact on transport and travelling between regions.
They say journeys should not be made from Tier 3 areas to attend events hosted elsewhere and they're encouraging the staggering of arrival times.
The announcement comes as the EFL has set out its own code of conduct for supporters ahead of their return.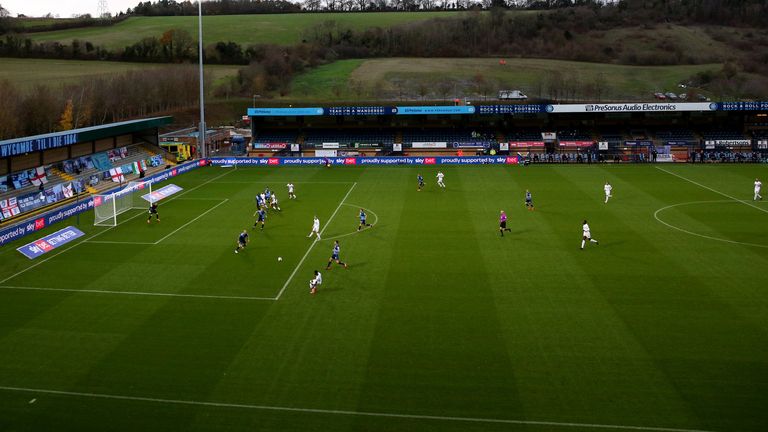 They say all supporters must wear a face cover when entering and exiting a stadium but fans can take them off during the game and while consuming food and alcohol.
Fans should remain in their seated or standing location for the full game if possible and when celebrating fans should maintain safe distances to other supporters not in the same social bubble.
They are also being told to refrain from touching the match ball if it is kicked out of play and not to approach any players or coaching staff from their club or the visiting club.
Players will not be able to sign autographs or pose for photographs.
Parry: No decision yet on 'fan passport' vaccine
EFL chairman Rick Parry says any decision on whether a Covid-19 vaccination will be a fan's passport to enter a football ground will not be taken until next year.
The minister in charge of the vaccine rollout, Nadhim Zahawi, has said that being vaccinated is likely to be voluntary, but that it was "probable" venues such as sports stadiums would ask for proof of vaccination before allowing entry.
Parry said it was too early to make a decision, and told the PA news agency: "I don't know yet. That's a next step.
"The points we've made consistently over recent months have been not only are we very experienced at managing crowds in probably the safest environment that there is, we also have our own track and trace built in by definition.
"We do know who our supporters are, we do know who's in the stadiums, so how that's going to be linked to the rolling out of the vaccine, honestly I think that's a post-Christmas issue so I don't want to commit on that. We'll take it one step at a time."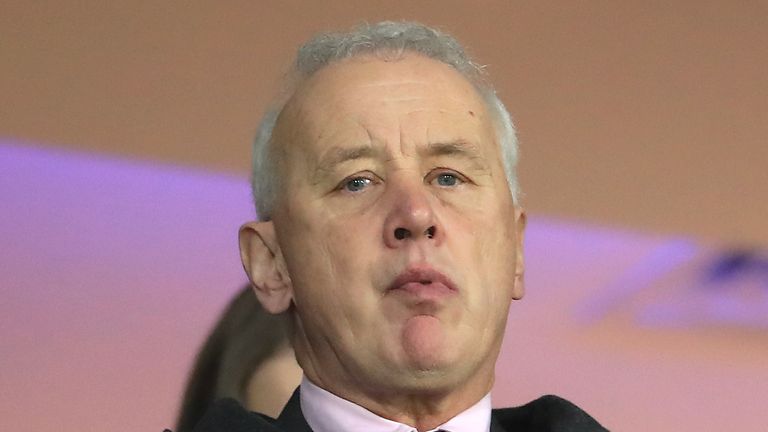 Parry also admits he is excited that some supporters will finally be allowed to return to stadiums in some areas of England.
Up to 2,000 fans will be allowed into grounds that are in Tier 1 or Tier 2 areas from Wednesday, although Parry warned it could realistically be next season before clubs can have anything like full stadiums again.
"I'm delighted and excited. It's been a very long time and we've had many challenges along the way," Parry told Sky Sports News.
"We were optimistic after the round of pilot [matches] that we were heading in the right direction and then we thought it was going to be late winter [before fans could return], so we were all pretty much prepared for it being March before we had any movement.
"So this is a very welcome pre-Christmas surprise. It's not the answer but it's a very important first step."
As for whether it was unfair that supporters of clubs who are located in Tier 3 areas of the country, including Birmingham, Manchester, Leeds and Newcastle, will still not be able to attend matches, Parry said it was "unfortunate" but how it must be, for now at least.
"Of course we wish everybody was in the same tier but frankly we're not," he added. "I don't see that as a reason to disadvantage everybody. We wish there was complete equality but I don't see that as a reason to say that everybody has to be restricted.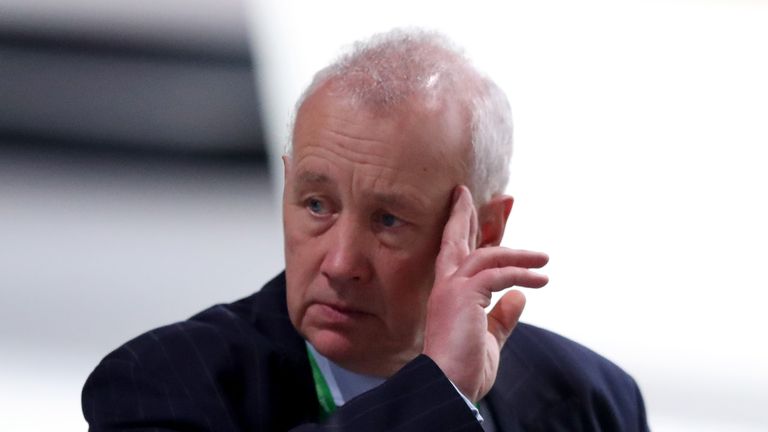 "We can't afford to be self-centred and if there are some winners and some losers, then frankly so be it. This is an incredibly unusual season and we have got to start somewhere if we are going to return to normality."
Parry also insisted that the latest development will not resolve the economic problems many clubs are now facing as a result of COVID-19 but is a crucial step in the return to normality in football.
Parry said: "This is absolutely not an economic panacea, even at League Two level. Quite a lot of clubs will barely break even at 2,000 coming in, some will lose money.
"It's a day to embrace but it doesn't answer all the problems, it just points us in a direction where we think there may be a bit of hope that maybe come spring time we may see attendances rising.
"Maybe it will be next season when we get back to normality but at least in believing there will be normality, that is positive and hopeful."