'ACE Programme will tap into Bristol's talent and need'
Last Updated: 16/09/21 3:53pm African Caribbean Engagement Chair Ebony Rainford-Brent tells Sky Sports about her vision for the ACE Programme as the initiative, which aims to help more young black peo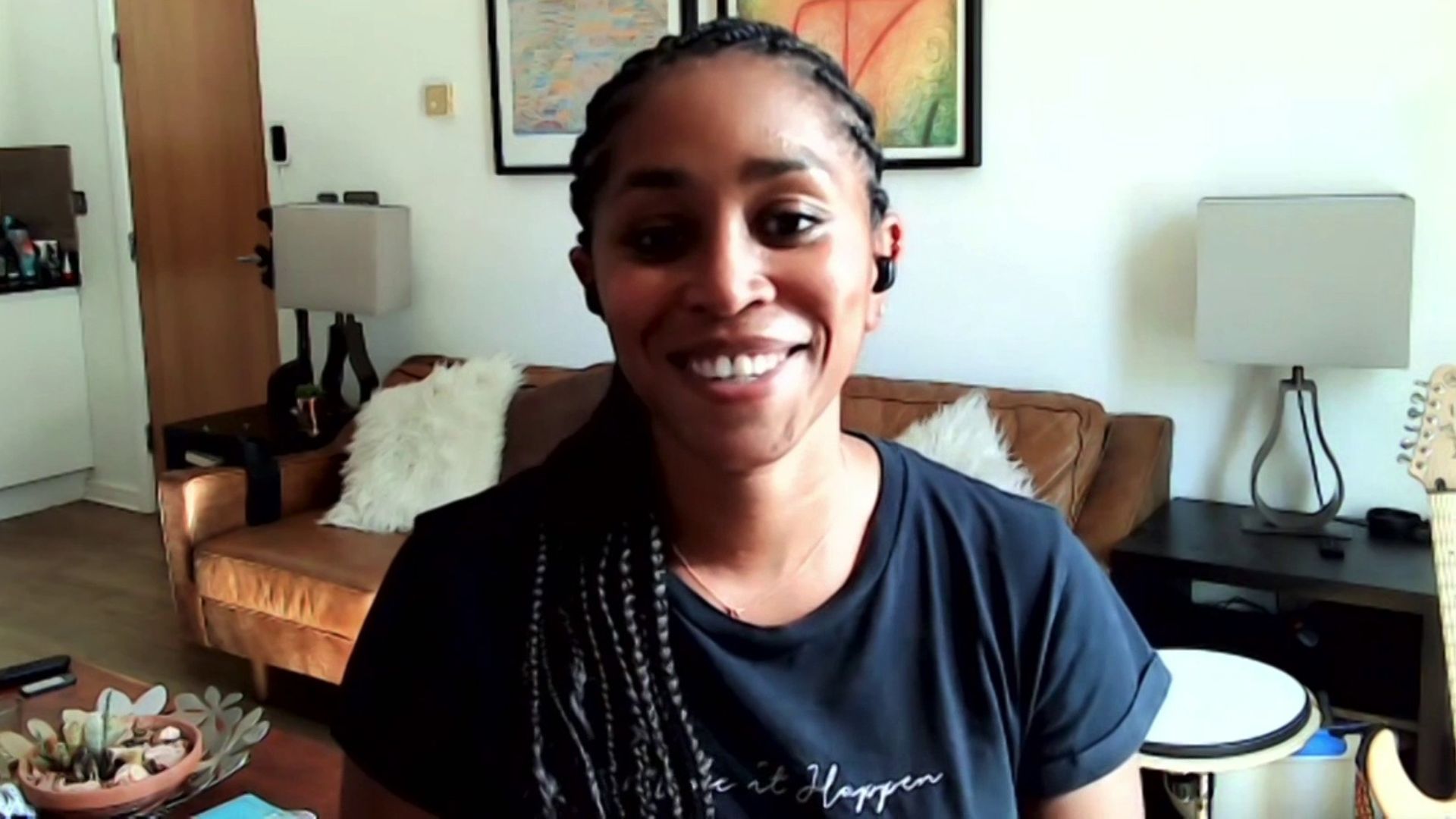 "If you don't see somebody playing who looks like you, it is really off-putting," says Rainford-Brent, the first black woman to play cricket for England; Bristol is the third city to adopt the ACE Programme after London and Birmingham
Last Updated: 16/09/21 3:53pm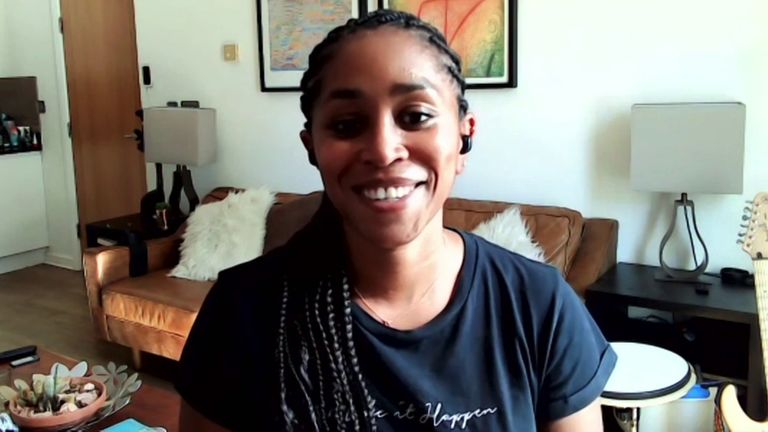 African Caribbean Engagement Chair Ebony Rainford-Brent tells Sky Sports about her vision for the ACE Programme as the initiative, which aims to help more young black people to take up cricket, expands into Bristol with support from Gloucestershire CCC and Royal London…[1]
Sky Sports: Ebony, this is an issue which is really close to your heart - tell us about your vision for this programme
EBONY: "I'm really excited and grateful to Royal London, who have come on board to allow us to get into Bristol. Basically, the problem is that there has been a decline of 75 per cent of black professional players in our game over the last 20 years. That's huge. Going back to the 1970s and 1980s, we would have seen a lot of black players on the county circuit and at international level but that has really fallen off. Grassroots participation is low too.
"So we set up ACE about 18 months ago - we started in London and created an Academy. We got out to Birmingham but we really wanted to get to Bristol, because it's a big community where we know there is a lot of talent and a lot of need. So in partnership with Gloucestershire CCC, we're going to be going out to find ideally the next generation of players, the talent coming through - boys and girls. We're working all of the way from the age of eight up to 18, trying to find talent and get it into the system."
Sky Sports: Why are you so excited to bring the ACE Programme to Bristol?
EBONY: "When we started out we began with a big picture vision - we really mapped out the key communities and key areas where there was a high density in the black community. We do work with lots of communities by the way - it's a multi-cultural programme that runs in the schools, communities and the development hubs. But we wanted to go into areas of a high density in the black community and not only enthuse them but also support talent through and let them know the game is for them.
"One thing that might be exciting this year is The Hundred, which makes cricket look a little more fresh and relevant to a young audience; we are able to offer them off the back of that a chance to see how far their talent can take them. So Bristol was key to us because of the big community - you just go back to Edward Colston and us seeing a statue being overturned. There's a big history in that city."
Sky Sports: Can you explain why there's such a huge drop in grassroots cricket and the number of black British professional players?
EBONY: "There are a lot of factors. The first, which I experienced myself, is that if you don't see somebody playing who looks like you, it is really off-putting. You don't see anyone who reflects who you look like and how you operate. But I think there are also wider barriers. Sky Cricket has just done a really good documentary with Mark Butcher, which is on the Sky YouTube channel, which looks at the history of the black players coming through. I would say there were a lot of barriers on both sides of the coin - sometimes bias issues come into play and then there are issues with access and opportunity.
"What we are learning through ACE is that lower socio-economic groups are not getting the support to make it. That's white working class, the British South Asian community and the like. With ACE, we're trying to create something that takes talent from grassroots - kids with a raw talent and enthuses them and also gives them the nourishment and the support so that they can make it and ensure that if they want to fulfil their dreams then they can.
"We've found talent as well. It's worth saying that in London we've already had five players who have had the opportunity to test out the county structure, so we're hoping that we'll find the next generation of player coming through here in Bristol too."
Sky Sports: You are also supporting the development of elite coaches and you want an increase in female engagement - how will you do that?
EBONY: They are two big issues. If you are bringing a whole community into the game you also need to make sure there are coaches who understand cultural difference and how to communicate. There is a very, very low amount of black coaches at the highest level. Mark Alleyne, who is based at Gloucester, will be supporting the programme - he's pretty much one of the only black coaches to represent England at the highest level and that's not really good enough.
"So, for example, we've just hired Theo (Gordon) who is a youngster who is going to be working in Bristol; he's an amazing talent but he has potential to coach at Level 3 and Level 4 and above. We want to work with coaches at the highest level.
"On the female side, we've found so far that we've only engaged 17 per cent through our academies and our programmes and we want that to be 50 per cent. Women's sport is vital now - it's the life-blood of our communities, so we're tasking our coaches to make sure that we are trying to bring through equal numbers of boys and girls. That might mean that we have to change how we operate the programme and engage in a different way but females are absolutely vital."